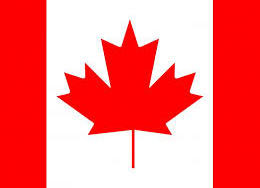 Description:
Canada, stretching from the U.S. in the south to the Arctic Circle in the north, is filled with vibrant cities including massive, multicultural Toronto; predominantly French-speaking Montréal and Québec City; Vancouver and Halifax on the Pacific and Atlantic coasts, respectively; and Ottawa, the capital. It's also crossed by the Rocky Mountains and home to vast swaths of protected wilderness.
Tourist Visa
Original passport with a validity of at least six months, including at least one blank page.
Copies of all previous passports.
1 copy of most current passport pages bearing name and picture for each applicant.
Copy of CNIC or Family "B" form-Nadra-computerized(incase of accompanying children)
2 passport-size photos (colour or black and white) for each person travelling. Photos must be no more than six months old, and must include the date of birth (day/month/year) and applicant's name printed clearly on the back of each photo.
Letter of employment stating date hired, position, salary and confirming the dates and duration of your approved leave. If you are a house wife/student dependent on husband/parents, submit evidence of husband / father's employment.
Update Bank Statement of the last 6 months Personal/Company.
Travel Plan reservation.
Hotel Reservation.
Any other documentation/information showing your ties to Pakistan.
Note: All visas charges are non-refundable in case of Visa reject or Delay.
Visa Processing Time 45 to 50 working days.