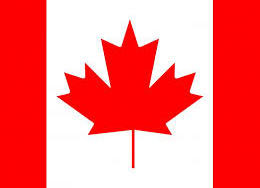 Description:
Canada, stretching from the U.S. in the south to the Arctic Circle in the north, is filled with vibrant cities including massive, multicultural Toronto; predominantly French-speaking Montréal and Québec City; Vancouver and Halifax on the Pacific and Atlantic coasts, respectively; and Ottawa, the capital. It's also crossed by the Rocky Mountains and home to vast swaths of protected wilderness.
Canada Tourist Visa
Original passport with a validity of at least 8 months, Copies of all previous passports if any.
Valid CNIC copy.
2 Passport size photographs in white background (Matte finish paper).
Family B-form Nadra computerized (for children)
FRC (Family registration certificate) OR MRC (Marriage registration certificate, if married)
2 passport-size photos (colored or black and white)
Work proof:
If business: NTN, Letter head, visiting card (certificate of chamber of commerce, tax returns) If job: Joining letter, recent 3 months' salary slip, leave letter. If a house wife/student dependent on husband/parents, submit evidence of husband's / father's employment.
Any other documentation / information showing your ties to Pakistan.
Update bank statement of the last 6 months (Personal/Company).
Confirm Hotel Itinerary.
Confirm Ticket Itinerary.
Note: All visas charges are non-refundable in case of Visa reject or Delay.
Visa processing time is 40 working days and visa stay validity will be of minimum 6 months.