Pakistan is considered to be one of the best destinations to visit among the tourists from all around the world. With that being said, now you can also visit and observe the wonders that Pakistan has to offer with your own eyes.
How can you avail this opportunity, you might ask? Well! Premio Travel & Tours brings you the opportunity to visit Pakistan & witness it's glorious sights to the fullest. To visit Pakistan, You would require to present the Letter Of Invitation to complete your visa procedure with the Embassy of Pakistan and Premio Travel & Tours can help you to acquire one for yourself.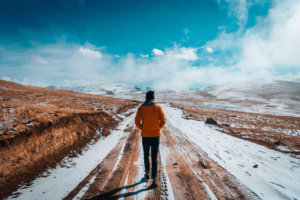 Why Get The Letter Of Invitation From Premio Travel & Tours?
The Government of Pakistan has made it compulsory for anyone who is wanting to travel, must obtain the Letter of Invitation (LOI) issued by the registered tour company situated in Pakistan. And with that being said, it is our honour to announce that Premio Travel & Tours is one of the few registered companies which can assist you in obtaining the Letter of Invitation (LOI) from Pakistan.
As a tour company, we are required to meet certain obligations and conditions laid by the Government of Pakistan when assisting travellers to Pakistan. Therefore, We take great pride in saying that our team works hard to assist our travellers with our utmost dedication and great transparency.
How To Apply For The Letter Of Invitation:
An invitation letter (LOI) from Premio Travel & Tours can only be issued when you are undertaking our tour services.
In case you just want an LOI and are NOT wanting to avail our services for domestic tour, then we suggest that you book at least a day tour, or short custom trips AND a stay at one of our homestays if possible. We can customize the tour package as per your requirements and preferences.
1. Browse through the Domestic Tours category on our website and select a tour package as per your preference. 2. Fill out the form provided within the respective link of the package and wait for our representative to get in touch with you
OR
You may contact us through our Social Media Channels via Facebook, Instagram or Whatsapp us via 0300-0PREMIO (0300-0773646). 3. You will be required to make the payment through Bank, Credit Card or Western Union. 4. After the payment is made, you are requested to email us the colored copy of your passport @ [email protected]
Points To Note:
1. The Letter of Invitation of Pakistan will be in English language. 2. For most Embassies or Consulates of Pakistan, A simple copy of the LOI is sufficient to apply for the tourist visa of Pakistan. 3. In case you are asked for more requirements or details then we're always here to guide you.
What To Do After You Receive Your Letter Of Invitation from Pakistan?
1. Once you receive your LOI from Pakistan, you are required to print it out in a colored copy. 2. Submit the LOI along with the other required documents for visa application at the Embassy of Pakistan. (Kindly consult the embassy of Pakistan in your country for the required list of documents needed)
And that's about it!
Kindly also note that Pakistan Embassy usually takes around 7 working days for approval of visa (or otherwise depending upon your country).
8147 Views
Custom HTML Message

Custom HTML through Admin Options ! E.g. Help Share our Content