Mitra Peak: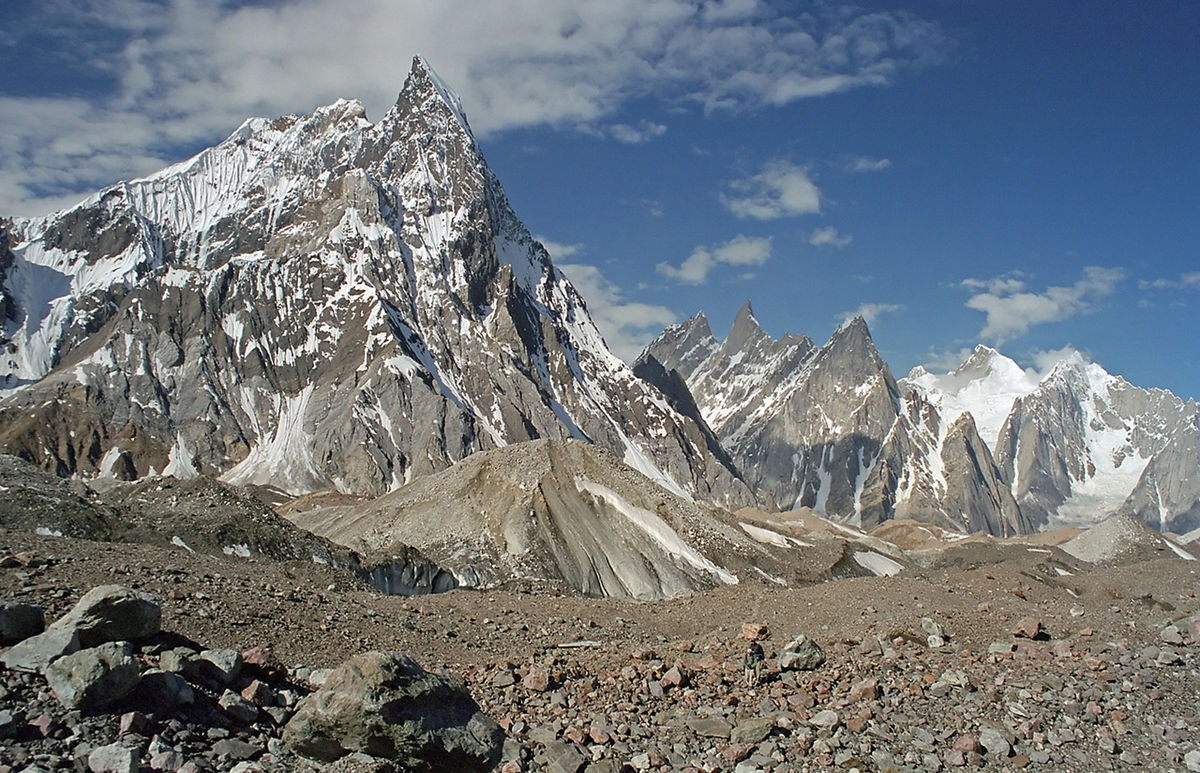 Mitra peak is the snowy Mountain in the Karakorum mountain range in Gilgit Bultistan, Region of Pakistan. It is the 12th highest mountain of the Earth with the height of 6010 meter from the surface and its hold the record of world's greatest peak. Its shape is the main point for it being famous. Mitra peak is covered by also some higher peak. It is consist of some part of rocky and little bit of ice. Mitra peak is located near to Concordia from north. Concordia is known as the base camp of Mitra peak.
Lower Kachura Lake and Shangrila Resort, Skurdu
Lower Kachura lake is also known as Shangrila Lake located at a distance at 20 minutes from Skurdu. It is one of the attractive and popular destination of tourist in Pakistan. There is a famous restaurant named Shagrila that is built on a Fuselage of an aircraft that had crashed nearby. Shagrila was constructed in 1983 with the first resort in Skurdu. Late Mohammad Aslam Khan who was the first commander of Northern scouts team of the Army Of Pakistan was constructed the Shangrila resort Hotel. Shagrila Resort is also be known as the Heaven on Earth. Its lake consist of small heart shaped in between peaks which enclosed by the snow. It found a beautiful view in the evening.
Lake Saif ul Mulk: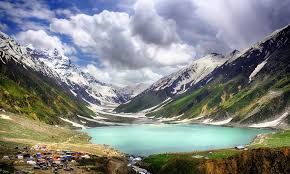 Lake Saif ul Mulk comes in the most visiting places of the Pakistan, It is the most famous tourist destination. It is known for associated famous story for Prince of Persia. The story behind this lake is so famous and attractive. Lake Saif ul Mulk is located where Kaghan Valley end on Northern Area in the Mansehra District of Khyber Pakhtunkhwa. It is one of the highest lakes in Pakistan. Lake Saif ul Milk is famous for its nature containing beauty, because of its atmosphere and History. Thousands of tourist visit Lake Saif ul Mulk yearly from all around Pakistan as well as foreigners. The best time to visit this lake is in summers. Because in winter it remains covered with snow and the routes to reach there get closed by the heavy rain fall. You can also enjoy the view of Malika Parbat, which comes in the highest peak of Kaghan Valley. The view of there at night is so wonderful and mesmerizing.
Kund Malir Beach, Baluchistan: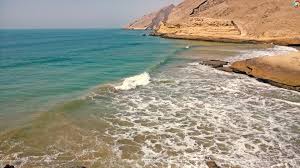 Kund Malir is a sea side, it is located at about 145 kilometer from Makran Coastal Highway. The view of route from Ormara to Kund Malir is consist on extraordinary beautiful. Kund Malir comes in one of the best beaches in world. In way of Kund Malir there is a statue of Princess of hope (a natural rock formation), this named for its resemblance to the silhouette of a standing women. The name of this statue was given by the Hollywood actress name Angelina Jolie during their trip early in 2000s. The water of Kund Malir is like crystal clear.
Kaghan Valley, Khyber Pakhtunkhwa:
Kaghan valley is a high reaching climate (in the clouds) valley in Province Of Pakistan Khyber Pakhtunkhwa in Mansehra District.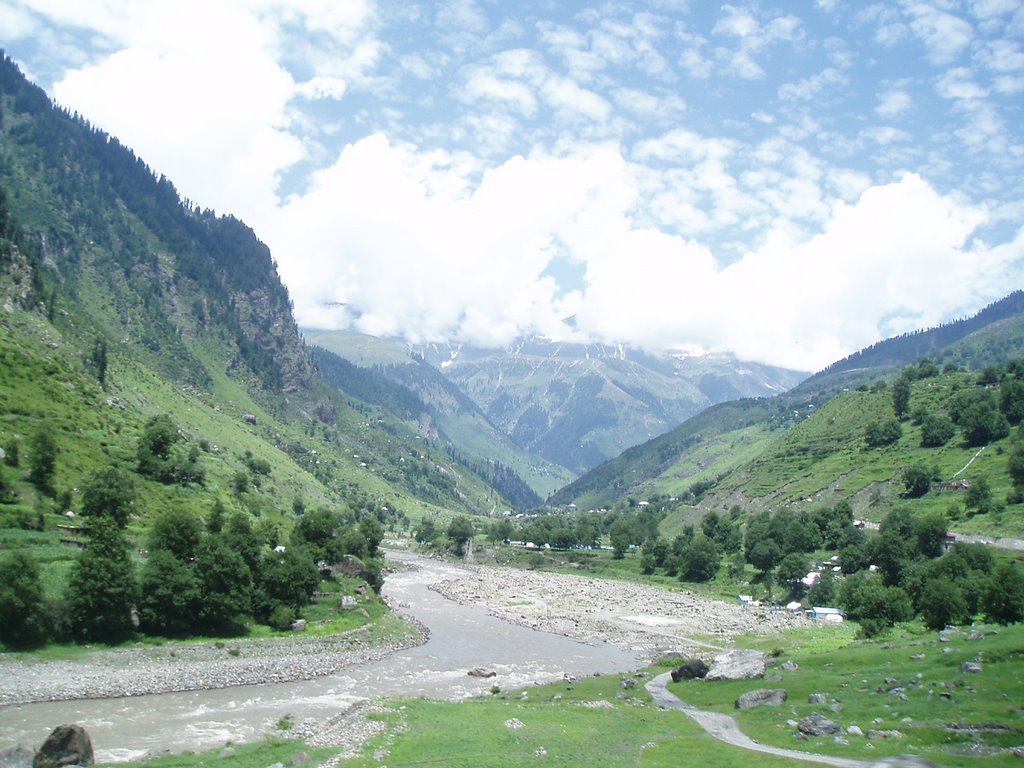 This valley is Famous for its streams and its stunning waterfalls. In this valley Fishes Trout and mahasheer are found which are popular among Tourists.
Faisal Masjid, Islamabad: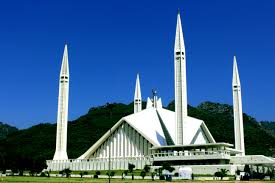 Faisal Masjid or Mosque is located in capital of Pakistan Islamabad. It is the Biggest Mosque created in Pakistan. It was established in 1986, it consist of desert Bedouin tent shape which was designed by Vedat Dalokay, a Turkish architect. Faisal Masjid comes in the most important place of Pakistan and it the unique place to view not just in Muslim's perspective but also the foreigners who come to visit the beautiful Pakistan. Faisal Mosque also can be known as the National Mosque of Pakistan and from 1986 to 1993s Faisal Mosque holds the record of World's Largest Mosque.
Fairy Meadows: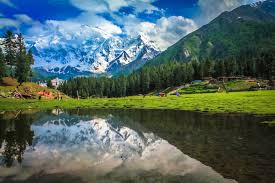 Fairy Meadows is based in a grassland near the base camp sites of Nanga Parbat in Gilgit Butistan. It is known as the Nation park of Pakistan and also as the heart of North Area of Pakistan. The name as Fairy Meadows was given by an Australian climber Hermann Bhul. He named this valley during his journey to the peak. Fairy Meadows contain a mesmerizing natural beauty. He also called Fairy Meadows as the Heaven on Earth.
Baltoro Glaciers:
Baltoro Glaciers comes in the once which comes the longest non-polar glaciers in the world. Baltoro glaciers is situated in Gilgit Bultistan.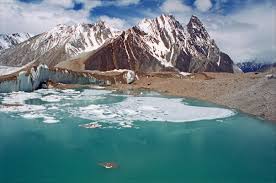 Pakistan and runs from the part of Karakorum mountain Range. Baltoro Glaciers is the world's 4th largest glaciers with it 62 kilometer long.
White Palace Sawat: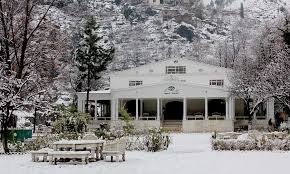 The white palace Marghazar is construct with white marbles. White Palace was established in 1940 by the king Miangul Abdul Wadud (Badshah Sahib) in the small town on the lush green nature surface. It is the first building which constructed on Victorian architecture and it has multilayered roof with different materials. It is the white beautiful palace in Pakistan to visit.
Phandar Valley: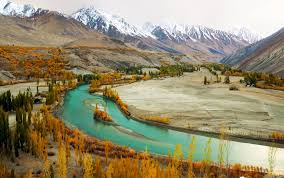 Phandan Valley is located 61 kilometer away from the valley of Gupis in the Ghizer district of Gilgit Bultistan. A road passes by the natural greenery surface and forest with a flowing river and high snowy mountains. The water of valley contains soundless, peaceful clear blue water, there are many colors of nature in Phandar Valley. In summers the weather of Phandar Valley stay very pleasant and that's the best time visit because in summers the beauty of nature get to its extraordinary level.
Naltar Valley: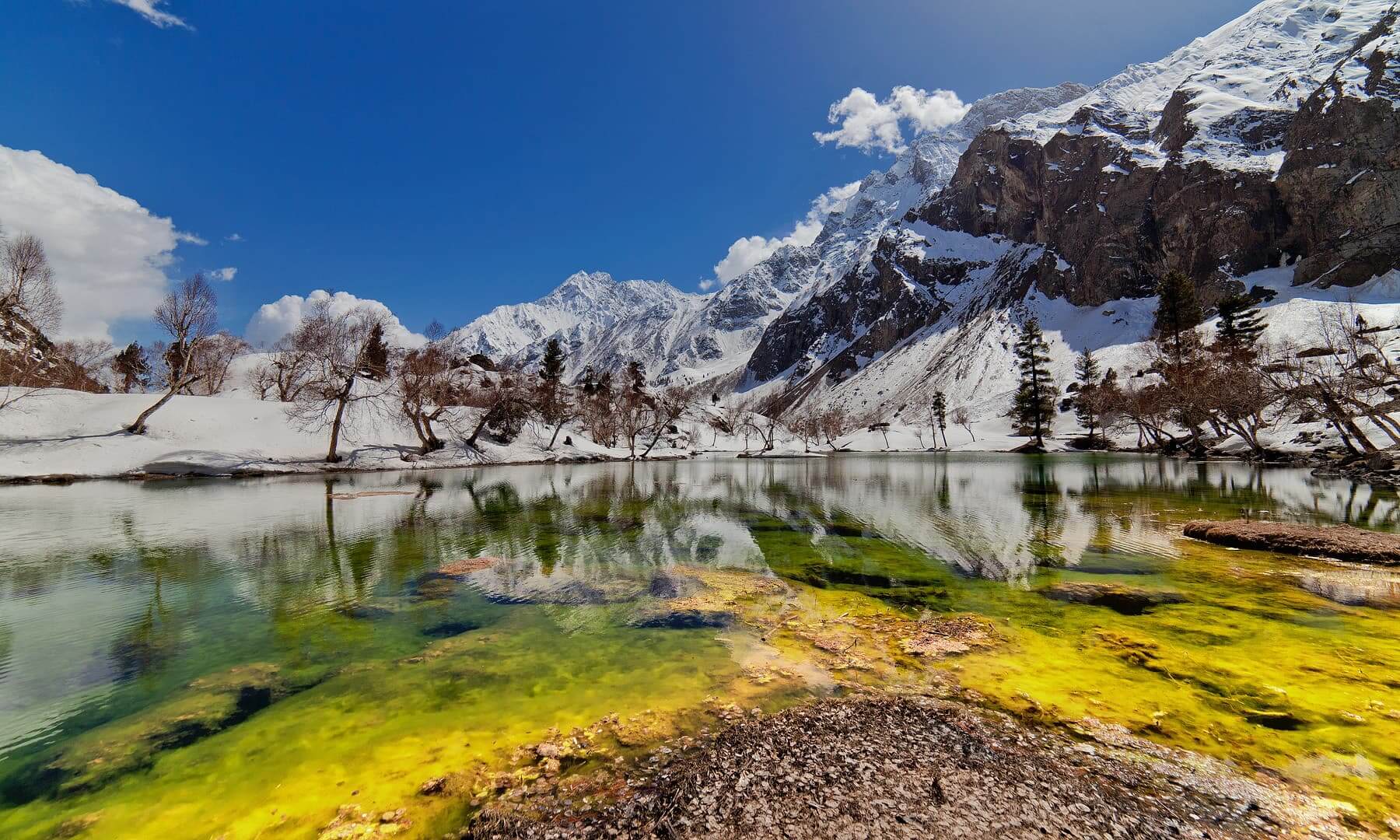 Naltar valley contains many colorful lakes. It is located away 2.5 hours of drive from Gilgit. This valley is also famous for its production of world's tastiest potatoes. It covered with full of nature and some snowy mountains.
Neelum Valley:
Neelam valley is the beautiful valley of Azaad Kashmir. The Valley is located in Northern East of Muzaffarabad. Neelum Valley is running along with Kaghan Valley only separated by snowy covered mountains. Neelum valley is one of the most visiting places by tourist yearly.
6685 Views
Custom HTML Message

Custom HTML through Admin Options ! E.g. Help Share our Content